Equestrian Excellence
Equestrian Excellence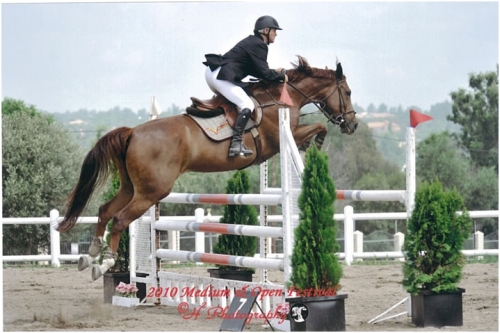 Bryce McCall riding the imported Belgium Warmblood mare - Celinne van den Kwekenhoewe
Venter Trailers Equestrian sponsorship
This past year has been a successful year for the Team Venter Trailer horses. Aside from the 6 sponsored horses all 12 competitive horses rode under the Venter Trailers numnah. 45 shows were attended over 12 competitive months and total 144 placings were achieved between Bryce McCall, Nicola Griffin and Kyla Griffin. The main disciplines being show jumping and showing with also a presence in the dressage arena.
Venter's Piper and Venter's Jacoline competed in the children 1.10m classes, Venter's Dark Prince in the adult 1.00m, Venter's Ucello in adult 1.10m, Venter's Rambleholm Cheyenne in 1.20m/1.30 and Venter's Jaded Gray in the 1.40m classes
A couple of highlights so far of 2011 include Venter's Jaded Gray taking a 1st in the 1.30/1.40 at The Medium Showjumping Festival and Venter's Ucello receiving SANEF colours for being selected for the SANEF (South African National Equestian Federation) team to compete at the Inter Africa Cup in April. Countries competing include South Africa, Botswana, Congo, Mauritius, Namibia, Senegal, Zimbabwe and Swaziland.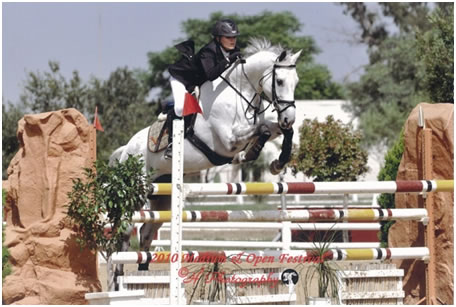 Nicola Griffin jumping Venter's Jaded Gray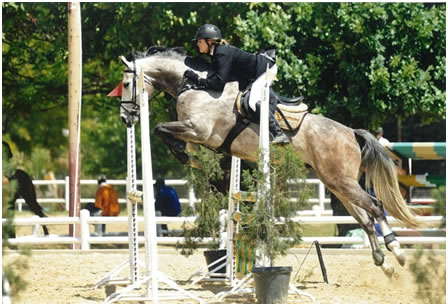 Nicola Griffin jumping Venter's Ucello